Sponsored By: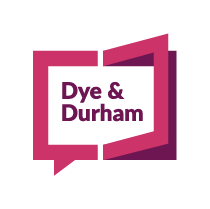 The Law Firm of the Year Award honours an outstanding firm of solicitors who are accepted as having demonstrated an exceptional achievement or achievements in the law during recent times and in particular, since June 2022. As well as celebrating exceptional achievement or achievements, this award will publicise the award-winning law firm as epitomising the ideals of the legal profession.
The criterion set out in the foregoing paragraph should be reflected in submissions and such submissions should also refer to the following:
● Significance of an achievement or achievements relevant to the category;
● Quality of legal services offered and legal expertise relevant to the category;
● Delivery of excellence in client service and effective communication with clients.
Nominations for this category will be based on/in the regions and recipients of awards will be announced for each region: Dublin (incl. City and County), Leinster (excluding Dublin), Munster and Connacht/Ulster, who will then go forward for consideration for the overall national award.
To nominate a firm in this category, the principal practice office of a firm must be based within the selected region or you can also directly enter the overall "Law Firm of the Year" category.