Sponsoring Law Student of the Year
Bloomsbury Professional Ireland provides top quality legal and tax information and scholarship in a range of formats including online services, books, ebooks and looseleafs. We currently cover 28 practice areas, ranging from Banking and Commercial Law, Family Law, and Planning Law to narrower areas such as Media Law and Alternative Dispute Resolution. Our carefully curated book list includes some of the cornerstone texts of Irish legal scholarship such as Kelly: The Irish Constitution, and McMahon and Binchy's Law of Torts.

Sponsoring Corporate/Commercial Law Team/ Lawyer of the Year
Courtsdesk is Ireland's leading legal reporting and business intelligence agency.
Recently named as the European Legal Startup of the Year in 2018 at the European Commission Startup Europe awards, Courtsdesk's clients include most of the top-ten Irish law firms, state companies like An Post, financial services firms like Barclays Bank, print, broadcast and online media outlets and audit firms amongst others.
Courtsdesk offers digital search, tracking and analytics of all tiers of the Irish courts, including the only searchable archive of the Circuit Court, and the most advanced search and alerts for Irish judgments on the market. It is also the first company in the world to supply a full Companies Registration Office search which links related litigation to corporate profiles – incorporating legal data into everyday corporate and risk research.
Other services supplied include bespoke large-volume legal data research for large corporations or loan portfolios, law search, and court reporting services to name a few.
Visit www.courtsdesk.com for more details.

Sponsoring Sole Practitioner of the Year 
Sponsoring Sole Principal of the Year
Focused on the needs of sole practitioners and small to mid-sized law firms working across the common areas of law, LEAP helps law firms across Ireland to streamline their processes, work more efficiently and provide a better quality of service to their clients. Providing everything you need to run a law firm.
One system – easy to use and fully integrated.
Mobility – work anywhere, anytime from any device.
No servers – simplify your IT, lower your support costs.
Automated forms.
Sponsoring Personal Injury/Medical Negligence Law Firm/Lawyer of the Year
Medlaw is Ireland's leading Medicolegal Firm. We have the largest panel of Medical Experts covering all specialities nationwide. Medlaw has a unique knowledge of and access to Medical Experts. We ensure the fastest possible and most appropriate appointments. If an overseas Medical Expert opinion is required we have access to our UK partner panel. Medlaw gathers all appropriate medical notes. Trained Medical / Nursing personnel will review, digitise and collate the patient's notes. Patient's notes will always be available to the Medical Expert before patient consultations. We ensure continuous tracking of medicolegal reporting to speed up the process.

Sponsoring Excellence & Innovation in Client Services
Ormond Meeting Rooms is a premium meeting room facility providing a 24/7 service to the legal profession. Conveniently located adjacent to the Four Courts, we can cater for up to 60 people in a variety of different room layouts. We offer superb facilities, state of the art technology, free Wifi and exceptional service. We can also meet all your secretarial needs and provide stenographers, mediators and an on-site Commissioner for Oaths if required.

Sponsoring Law Firm Innovation Award
At Practice Evolve™we love what we do and know you're essential to our success. That's why we have the same goal today as when we installed our first license – to provide a quality legal practice management software, value for money and excellent support. Our promise is to continue to Evolve with ever-changing technology keeping you competitive in the legal landscape.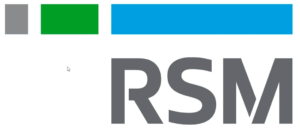 Sponsoring Lifetime Achievement Award
 RSM Ireland are one of the fastest growing accounting firms serving the midmarket. We are part of the RSM network, the sixth largest global network of independent audit, tax and consulting firms in over 120 countries. Our multi-disciplinary team has an established track record of working with solicitors to add value and provide solutions to their clients.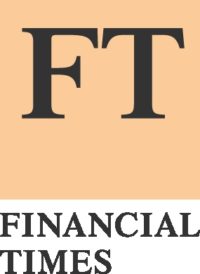 Sponsoring Excellence in Marketing & Communications
The Financial Times is one of the world's leading news organisations, recognised internationally for its authority, integrity and accuracy. It is part of Nikkei Inc., which provides a broad range of information, news and services for the global business community.
The Irish Institute of Legal Executives is a professional body representing Registered Legal Executives in Ireland. A Council comprising of elected members directs the affairs of the Institute. Members of the Institute at the Annual General Meeting elect the Council. Each newly elected Council appoints the President of the Institute and its Officers.