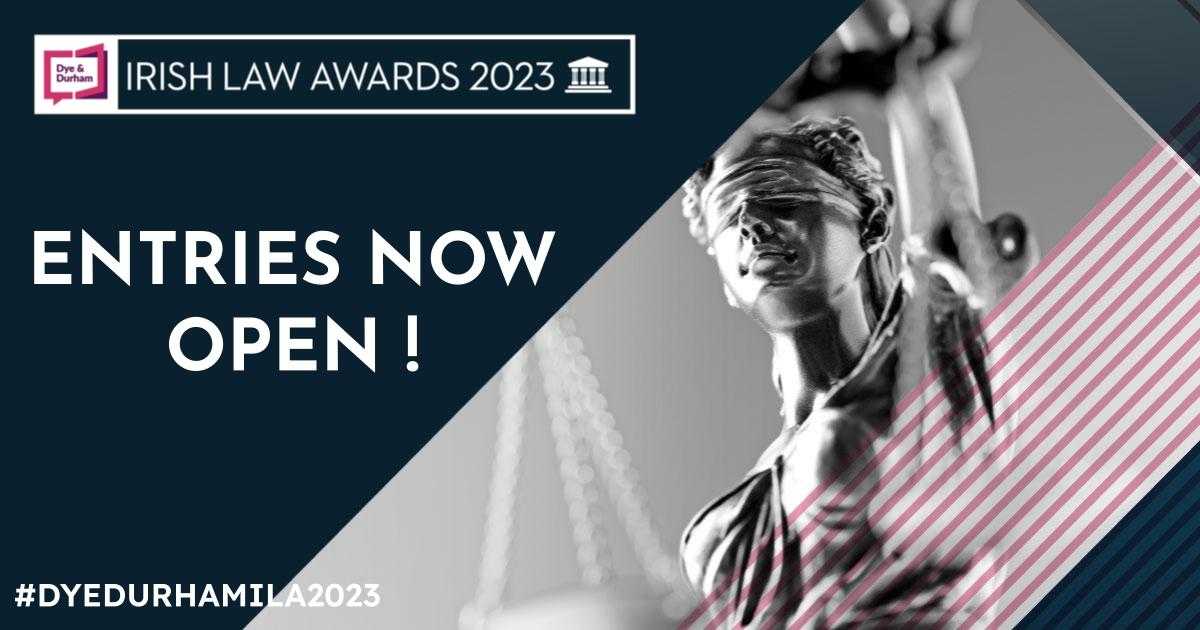 Entries for the Dye & Durham Irish Law Awards 2023 are now open!
Now in their 11th year, these awards aim to identify, honour, and publicise outstanding achievements, while also recognising those who have dedicated their lives to serving in the legal profession. This annual event is designed to recognise excellence in the legal profession of Ireland, commending the achievements of lawyers.
There are 33 different categories this year, which ones fit you best?! Take a look at our full list to choose!
The Dye & Durham Irish Law Awards 2023 are judged by a panel of experts. All nominations received are sent to judges and reviewed. Nominees are judged against the criteria set out. There are two rounds of online judging as well as judging panel meetings to determine our finalists and winners.
You only have until April 7th to enter, don't miss out!